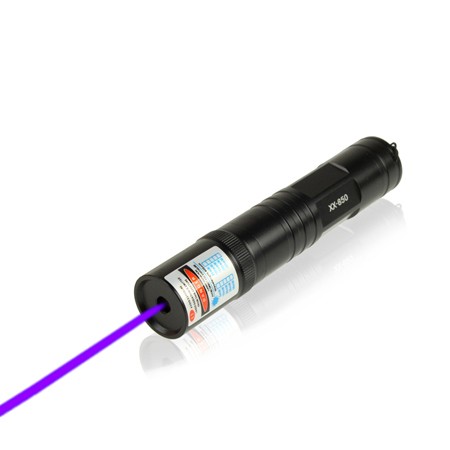 Cheap 200mw blue violet laser pointer

Inventory status : Have in stock
color :Blue violet Laser

$109.28
Guarantee: When you buy laser pointers from everyonetobuy.com , we take care to ensure convenience, discount pricing, and quality. We guarantee a 30-day money back return policy, one year warranty! If you have any problem, please contact us in time.
The 200mw blue violet laser with straight appearance style, non-slip surface pattern, feel very cool. Aviation aluminum, plus surface plating feel good! Focal length is adjustable, can be adjusted according to actual meet the needs of the majority of fans!
Focus 200mW. A classic blue-violet laser light as the light source can quickly gather, a good softness, mature technology, reliable quality!
This blue violet laser pointer 200mW with an intermediate power allows use indoor and outdoor. This 200mW violet laser pointer is offered in a storage including laser, battery and strap. To work, this violet laser pointer requires the use of a rechargeable battery LC16340, included in this pack.
Settings 200mW violet laser pointer:
This 200 mW violet laser has a wavelength of 405 nm which gives a vivid and original purple color. This laser pointer also has a very good scope and power. This 200mW violet laser has a strap and delivered to you in a storage box.
Specification
1.Key feature: power blue violet laser
3.Material: Aviation aluminum
4.Switch: On-off switch
5.Battery: 16340 rechargeable battery
6.Wavelength(nm): 405nm
7.. Start time;≤ 3 seconds
8. Working voltage: DC3.7V
9. Output power (mW) : Laser 200mW burn match

Usage
1.twist off the back cover of the Laser blue violet 200mw
2.Install the 16340 the battery correctly. And offer the back cover
3.Please take off the battery when you don't use it.

Note:
1. Can cause irreversible damage to the eye and burn unprotected skin. Must not be pointed directly or indirectly at people or animals.
2. Continuous laser light time suggested- not more than 30 seconds (especially in summer or high temperature environment), because overheating affects the laser life!
3. Remove the batteries when not in use, keep out of reach of children!
4. When the spot become small,please replace battery in time.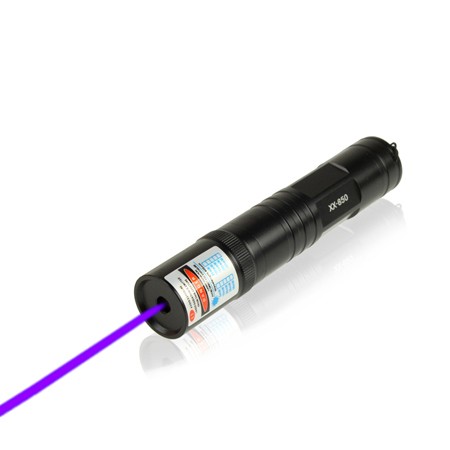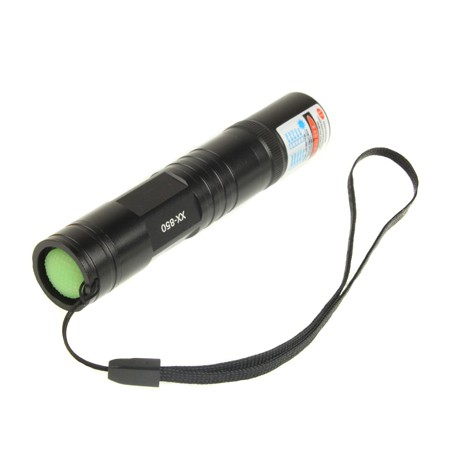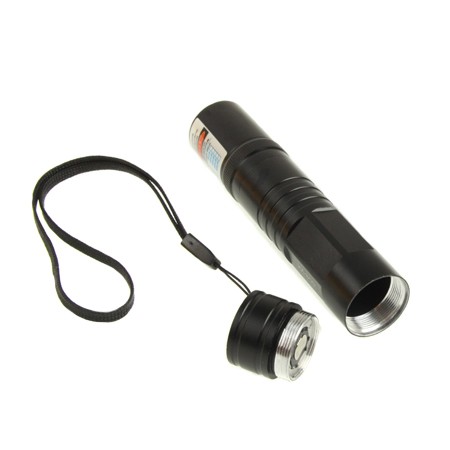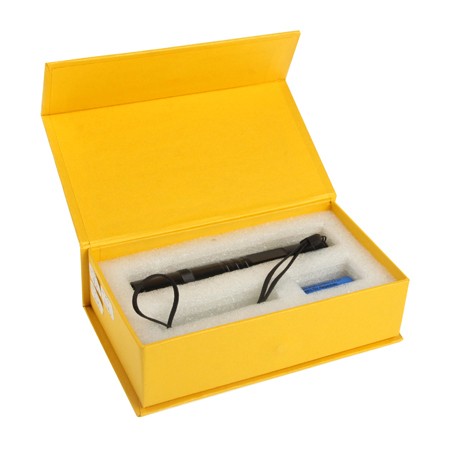 Packing list:
The green 200mw laser flashlight x 1
Baterry x 2
Recharger x 1